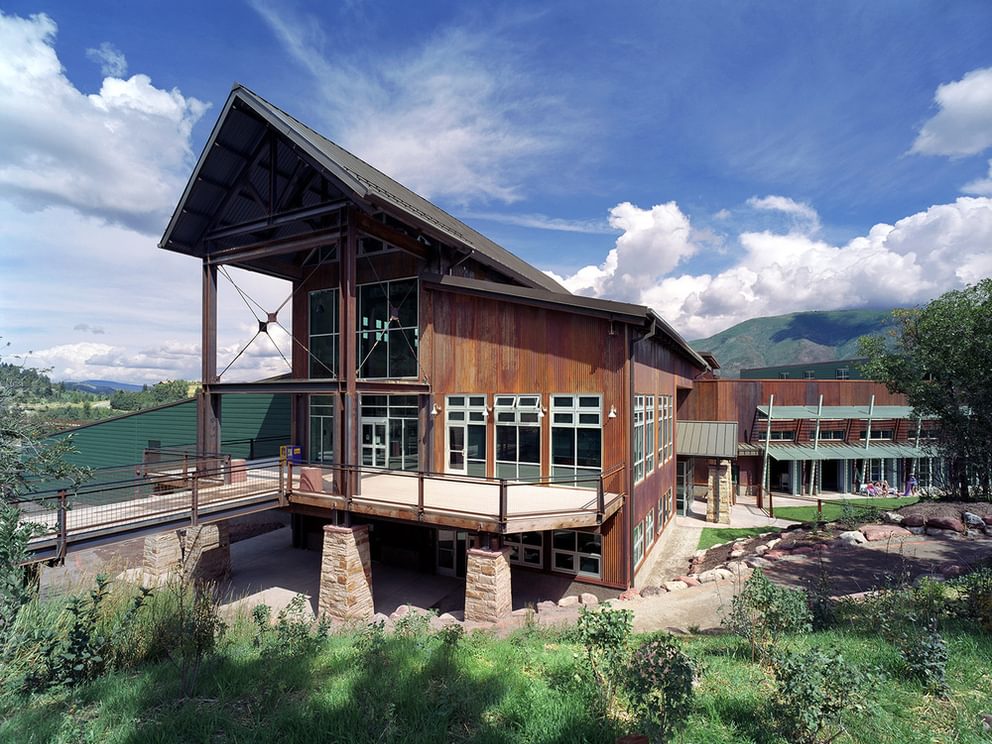 Location
Hours
Hours
Mondays - Fridays:

6am - 8pm

Saturdays:

8:30am - 8pm

Sundays:

11am-6pm
Holiday Hours
Christmas Eve & New Year's Eve

11am - 4pm

New Year's Day

9am-6pm

Easter Sunday, Thanksgiving Day & Christmas Day

Closed

Memorial Day

9:00am - 6:00pm

July 4th

Closed

Labor Day

9:00am - 6:00pm
Costs
Daily Admission
General Rate:
$28 adult | $26 youth and senior
daily rate includes a towel, rental lock and skate rentals
Related News
Aspen Recreation Center
Features & Attractions
Amenities
Bathing Suits & Swim Gear Shop
Lock Rental
Family Changing Rooms
Public WiFi
Snack Bar / The Pantry: Open approx. 9 am - 7 pm
Towel Rental
Women's Locker Room
Men's Locker Rooms
The Aspen Recreation Center, also known as the "ARC", provides a variety of recreational opportunities for people of all ages. Join a pick-up game of hockey, participate in public skate, experience tots and youth art classes, attend youth karate classes, take swim lessons, or just kick back and float for hours in our lazy river.

Enjoy our state-of-the-art fitness center featuring an aerobic studio, a media-enhanced cardio room, and a weight room. Our cardio room includes elliptical trainers, treadmills, several types of stationary bikes, stair climbers, and a rowing machine, each with its own television so you can enjoy your favorite shows while you work out. The weight room includes a wide variety of different resistance machines for toning and strengthening each part of your body.
Aspen Recreation Center Calendar