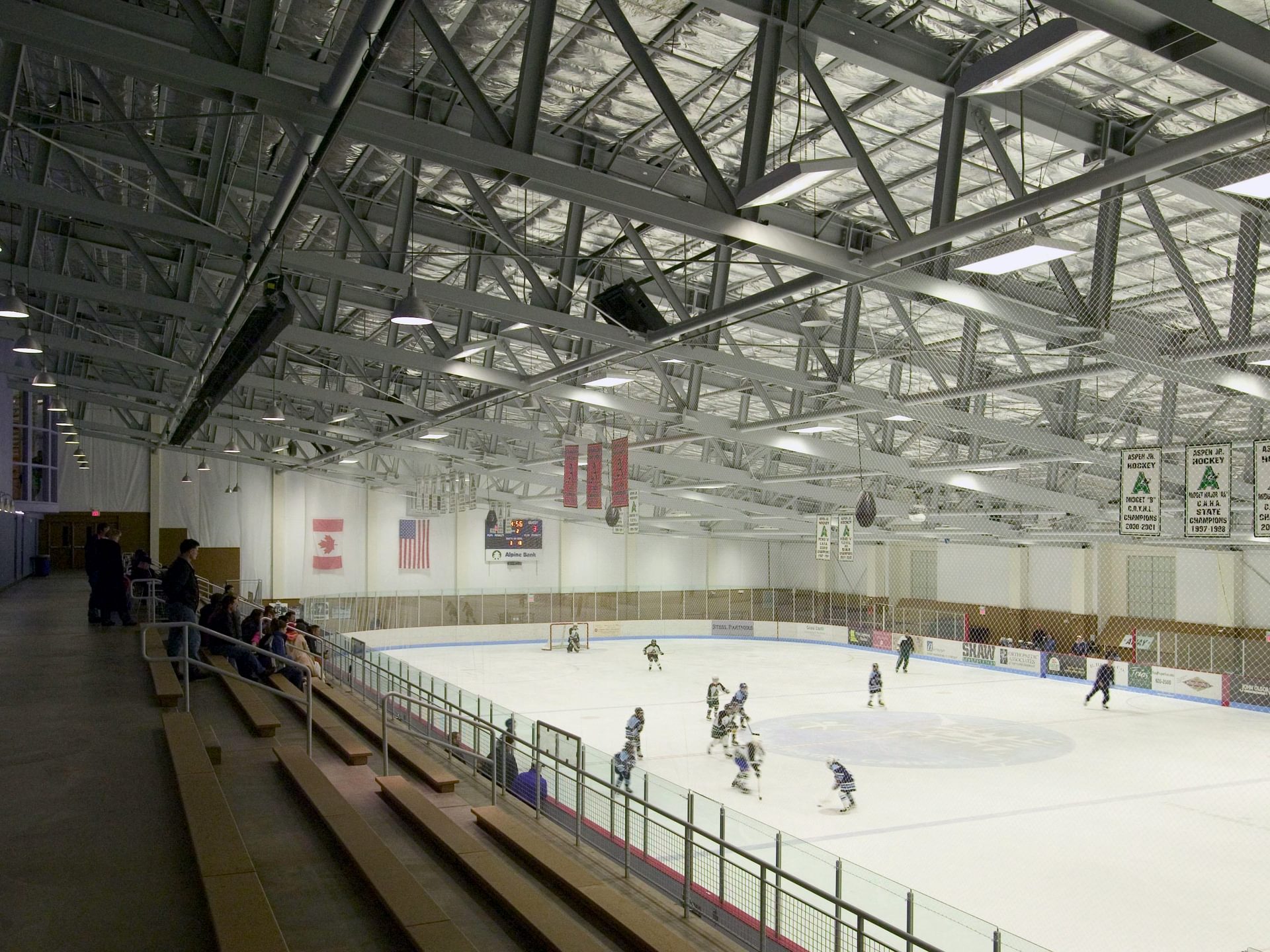 Hours
Summer hours
Monday - Friday

6 am - 8 pm

Saturday

8:30 am - 3:30 pm
Holiday Hours
Labor Day

9:00am - 6:00pm

Christmas Eve & New Year's Eve

6:00am - 6:00pm

Easter Sunday, Thanksgiving Day & Christmas Day

Closed

New Year's Day

9:00am - 6:00pm

Memorial Day

9:00am - 6:00pm

July 4th

Closed
Costs
10 Punch Ice Hockey Drop-in / Stick & Puck Pass
10 Punch Skate Sharpening Pass
Drop-in Hockey / Stick & Puck
Discounted if you purchase a 10 punch pass, click link to learn more. Reservations Required, http://bit.ly/ASEHockey
Drop-in Free Style Sessions
Public Skating
General Rate:
$25/ $23 Daily Admission
Skate Rental
Included with Daily Admission ($25 adult/ $23 youth | senior)
Ice Rental
Call Erin Hutchings at (970) 544-4105 or Dominic Lanese at (970) 544-4116
Related News
Lewis Ice Arena
Amenities
Locker Rentals
Locker Rooms
Skate Rentals
Skate Sharpening
Vending Machines
Just up the hill on Maroon Creek Road, the Lewis Ice Arena is located within the Aspen Rec Center (ARC). The Lewis Ice Arena is an official 200' x 85' NHL size rink. Come join the fun at the Lewis Ice Arena for one of our Public Skating sessions. With a seating capacity of 400, the Lewis Ice Arena is host to our annual figure skating shows, high school hockey games, figure skating clubs and home to Aspen Junior Hockey. During the summer, the Lewis is the only rink open for ice skating in Aspen and is host to various hockey camps, Public Skate, drop-in hockey, and various adult leagues. Call 970-544-4117 for more information.