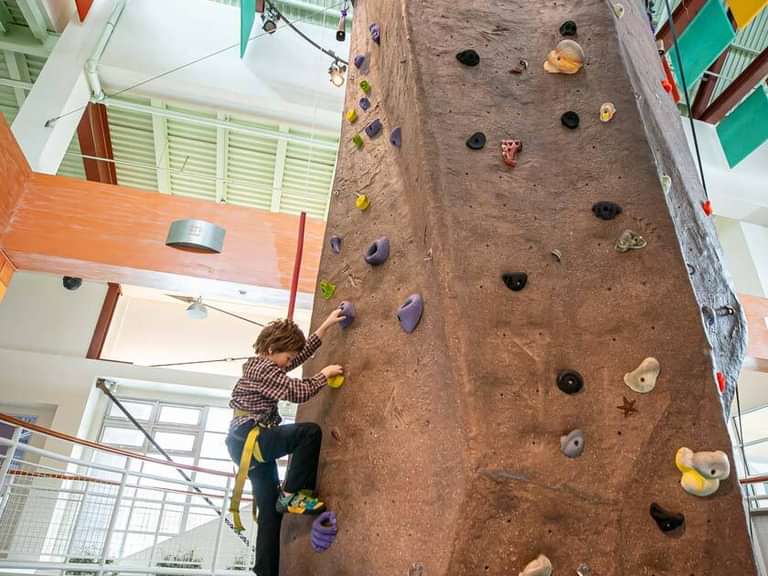 Hours
Fall / Winter (staff dependent) no po
Tuesday

4:30 pm - 6:00 pm

Thursday

4:30 pm - 6:00 pm

Saturday

12:00 pm - 3:30 pm
Passes
Policies
Related News
Climbing Tower
The Climbing Tower at the ARC is now open. The Climbing Wall at the Red Brick Recreation Center is available for bouldering for people aged 12+.
Come climb with us on our 32-foot climbing tower! All ages and ability levels are welcome! You can ring the bell at the top once or you can play with us all afternoon!
Our climbing tower is equipped with four auto-belay devices that range in level of difficulty.
A friendly climbing attendant, climbing shoes, and a climbing harness are all included in the cost of daily admission during scheduled times.

PLEASE NOTE: Liquid chalk is provided free of charge during the open session times. Loose chalk is not allowed! Please leave your chalk bags at home.