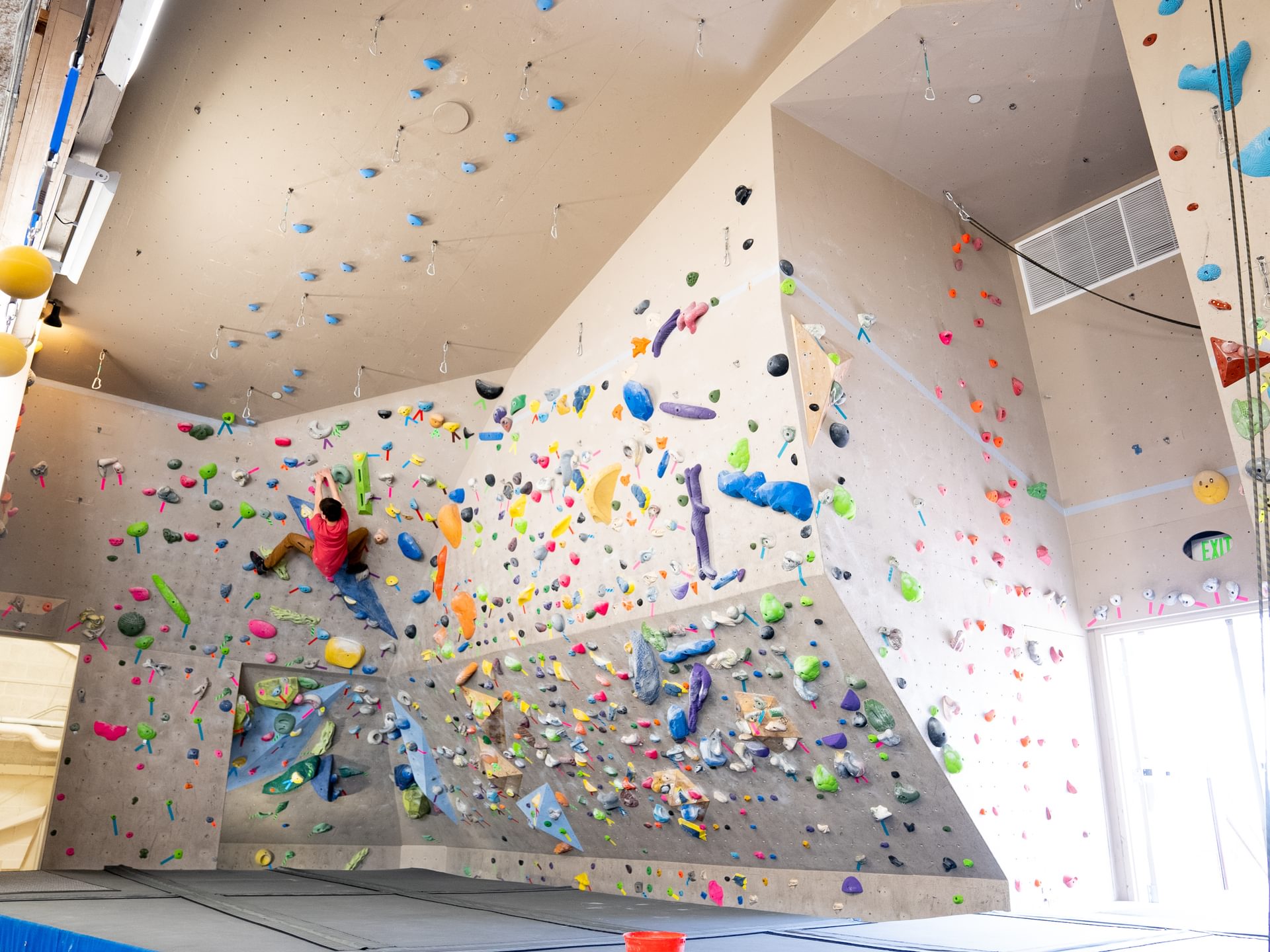 Hours
Winter Hours: December -April
Mon thru Thurs

9AM-8PM

Friday

9AM - 3PM
Summer Hours: May-November
Mon thru Thurs

10AM-6PM

Friday

9AM-3PM
Costs
General Rate:
Daily admission
Related News
Climbing Wall
3,100 square feet of climbing surface for all levels and abilities. We have top rope, lead and tons of bouldering routes as well as great training set ups. We offer classes for kids and adults and do outdoor climbing too!
Training options at the Red Brick: Beastmaker 1000 hang board, Atomik Bomb holds. Metolius 3 tier wood campus board set on Moon board specs, Metolius beginner campus rungs. So Ill Iron Palm Campus set up.

COMING THIS WINTER: 8x12 KILTER BOARD!!
CHALK: Liquid and chalk ball available for purchase at the front desk.