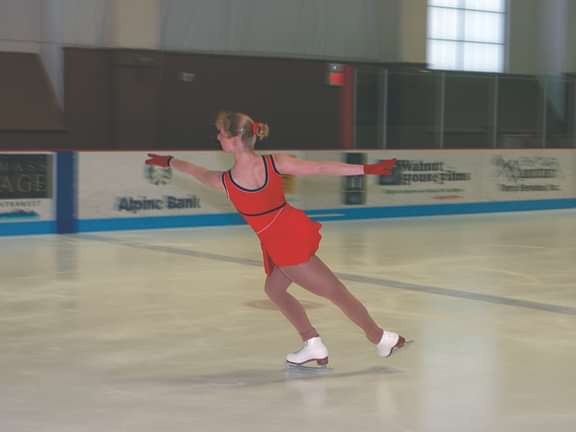 ADULT Public Skate
With two great ice facilities we have lots of options. Aspen Ice Garden and Lewis Ice Arena.
Hours of operation of these two facilities are dependent on programming. Updated info is available at aspenrecreation.com
The Aspen Ice Garden (Located downtown) - has a single surface (85' x 185') that has been referred to by many figure and hockey skaters alike as one of the best-maintained surfaces in the region. This facility is host to all local Junior figure skating and hockey clubs. All recreational hockey leagues are played at this facility. It is also host to summer dry ice events lik art and antique shows. It has a skate shop offering precision sharpening and skate rentals with a knowledgeable staff.
The Lewis Ice Arena – is located at the ARC across for the Aspen School district campus and offers a (considered by many a Town jewel) fitness center, Pool, Snack bar and Ice rink. The Lewis Ice Arena is an NHL regulation-size ice surface (85' x 200') with grandstand seating for 400 and has a comfortable lobby. A skate shop offers friendly service with precision sharpening and skate rentals. Public Skate is generally @ 1.30pm to 3.45pm everyday but check website for updating scheduling.
Private Lessons - Private lessons for All level skaters are available during public skating and freestyle sessions. Please contact Private see Attachment.
Private Lesson Instructors Contact Information - Please click on link to the right!
Attention - We highly recommend helmets for all skaters! We do not provide any at the rink (any helmet will work: ski, bike, hockey, etc.).
adult Public Skate Drop-Ins
Click titles to view more info
| | | Days/Times | Dates | Location | Ages | Cost |
| --- | --- | --- | --- | --- | --- | --- |
| | | | | | Adult, Youth | none |
Helpful Links
Public Skating Schedule

Public Skating Rules

Private Skating Instructors
Related News
Adult Public Skate:
Public skate is not only for kids! Practice your skating skills in the middle of the rink or enjoy the feel of your skates gliding across the ice as you take laps around the edge of the rink.
adult Public Skate Calendar