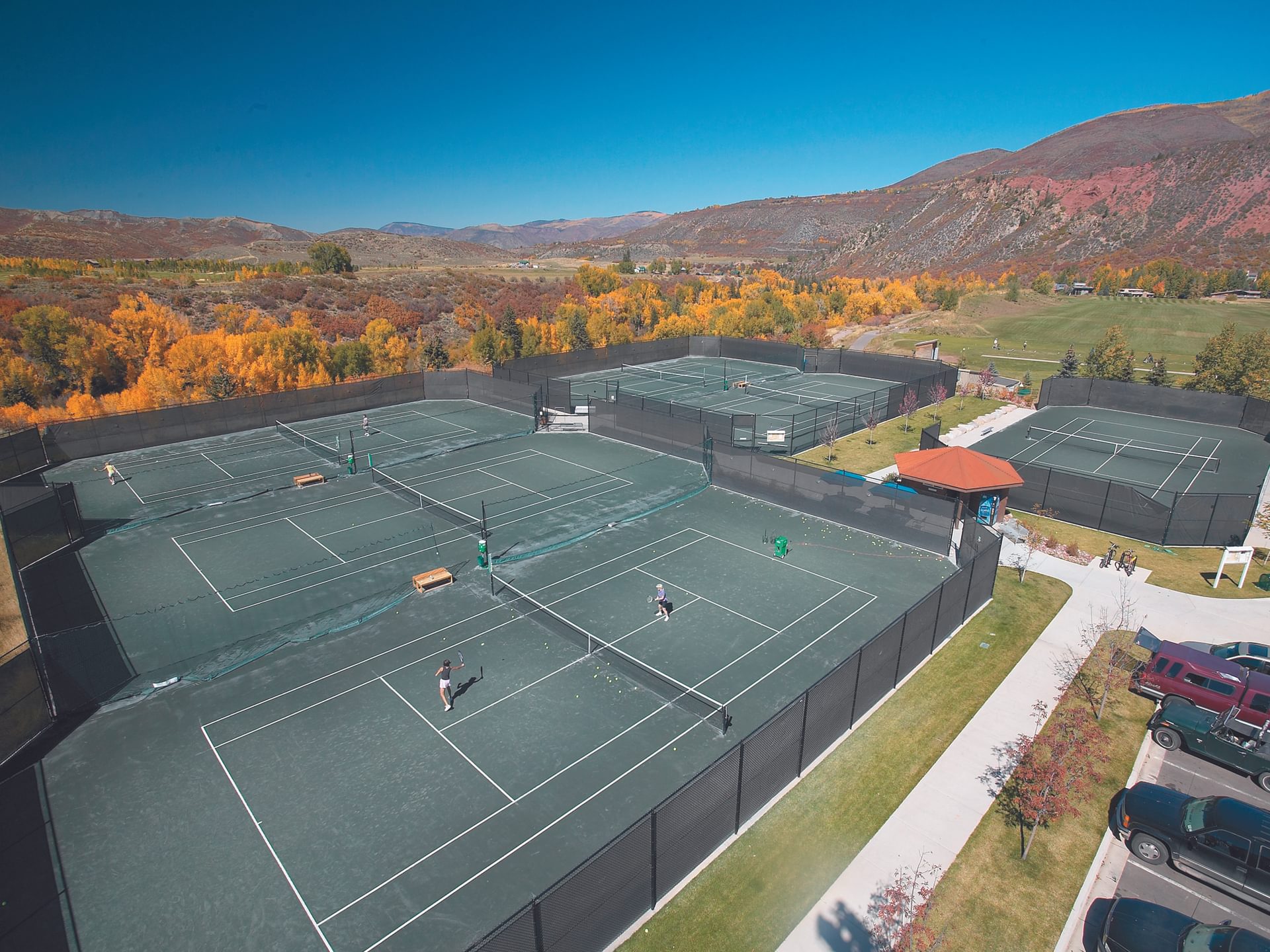 Location
Hours
Summer (Approximately June 1 - September 8th) Subject to change.
Monday - Friday

8:00am - 7:00pm

Saturday & Sunday

9:00am - 6:00pm
Related News
Aspen Tennis Club
Amenities
Six Clay Courts
Ball Machine
The Aspen Tennis Club is located at 39551 Highway 82, adjacent to the Aspen Golf Club. Reservations and information can be found at www.Aspen.Tennis.
The Iselin Pickleball Courts and Tennis Court are located at the Aspen Recreation Center are open year-round on a first come first served basis.
Aspen Tennis Club Calendar