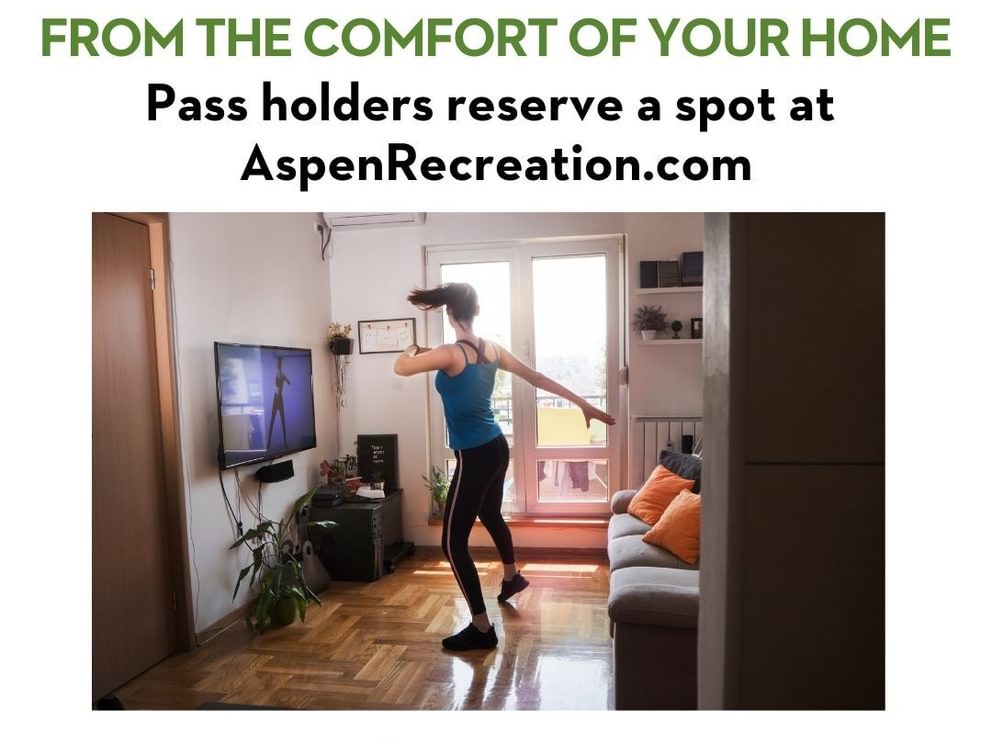 ADULT Virtual Fitness Classes
Heading to the gym is not always an option these days and the Aspen Recreation Department wants you to know we are still here to get you moving, breaking a sweat, and having fun from any location and led by the familiar and knowledgeable fitness instructors from the Aspen Recreation Department!
Helpful Links
YouTube Channel / Fitness classes
Related News
Just like our in-person classes, participants must register for classes and can do so on the SignUp Genius website. Once you sign up Zoom links will be included in your confirmation email. You will find your class name and use the direct link below the name to get to your virtual class.
Technical issues happen! Teachers will do their best to assist, however, instructors are there to teach fitness and cannot guarantee technical assistance.
Maybe you need a little more flexibility? Check out some of our free videos below and more videos and fitness tips to try anytime on YouTube.
Tabata with Drew
Workout with Drew in this 30 minute Tabata class.

20 seconds of workout, 10 seconds of rest
Optional equipment: Chair or couch & weighted backpack or weight

Medium to high-intensity workout with options to modify for a lighter intensity workout.
Check out more of Drew's classes at the Red Brick!
Core Posture, Strength, and Balance with Linda
A light to moderate intensity class.
If you liked this class, try one of Linda's classes at the Red Brick!
adult Virtual Fitness Classes Calendar