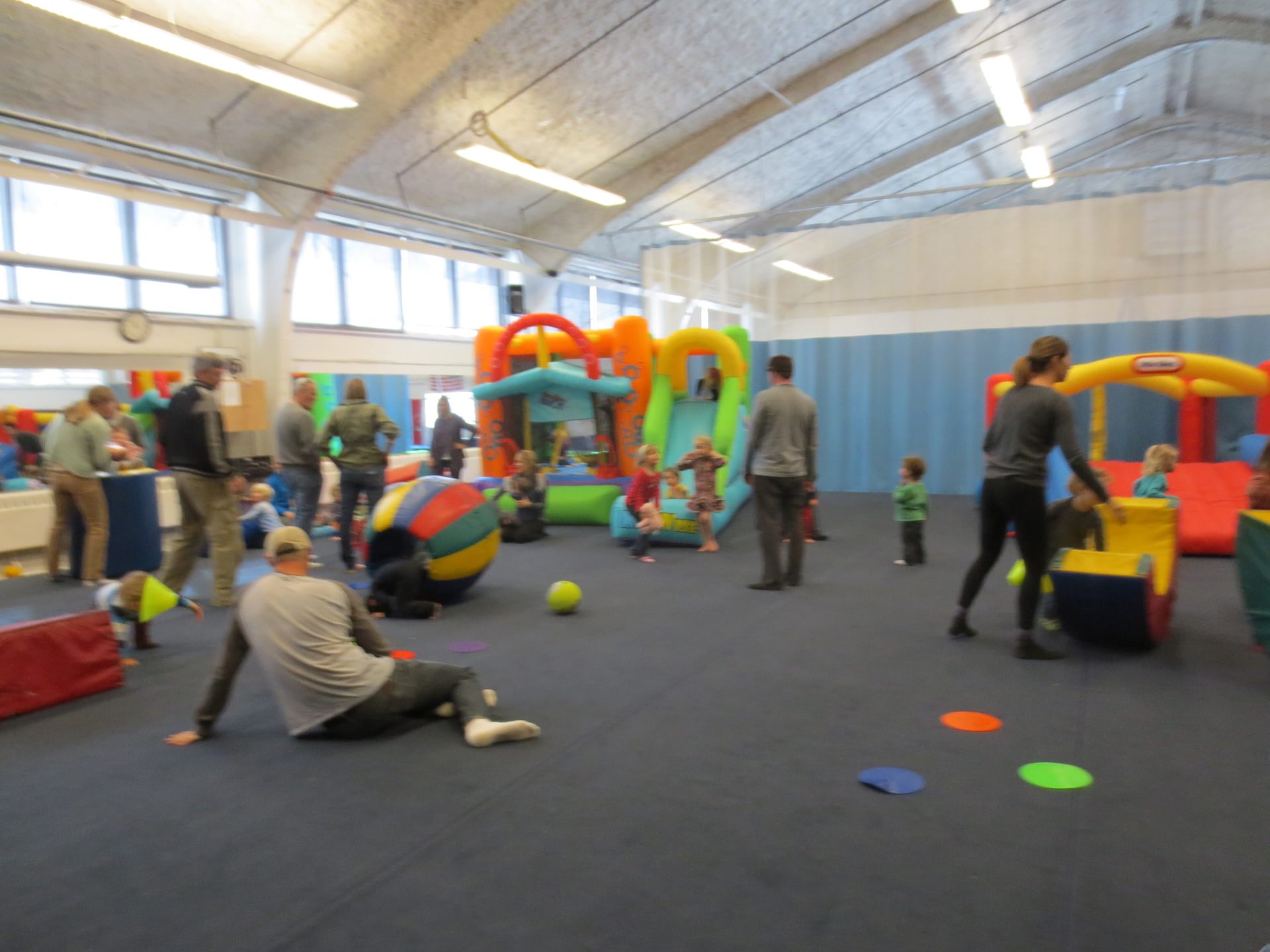 YOUTH Playhouse
Closed for the time being due to Covid-19 restrtictions.
Come roll, jump, and play on our spring-loaded, super-soft gymnasium floor! Fit balls, geometric learning shapes, bolster donuts, tumbler downhill mats and children's music are permitted for playhouse. Playhouse is without the inflatables. Super Playhouse includes the inflatables.

Recommended for ages 0-5 years old. Playhouse takes place at the Red Brick Recreation Center. Cost $5 per child.